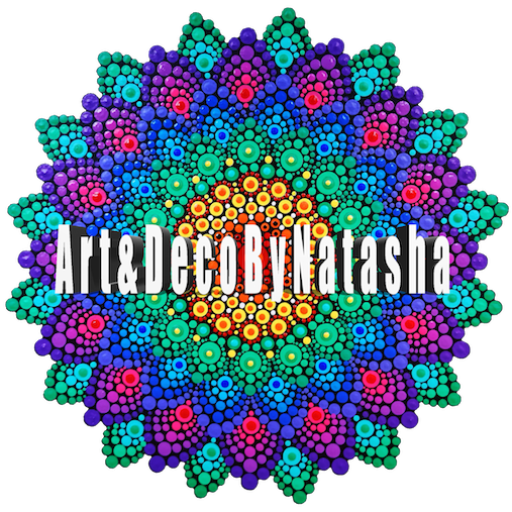 Hello out there.
Its time for a little update on, what happens in my little creative universe, here on the Costa Del Sol.
In this blog, I have focus on The NEW Art&Deco's online shop, which some of you may have notice, is under construction at the moment.
Why The New Shop
I have for some time, wanted to find a Full Print manufactures, there is more professional and where I can have my logo on the products.
I think, it has been a bit confusing with 2 different shops.
Since the first manufactures I chose did not make full print, which most of my art really appears to I think, and it s
In addition, it was very difficult to integrate on my own website. So instead costumers was directed to 2 different places away from the Art&Deco site, to fulfil the orders, which made it confusing… It has to be easy for the costumer to find what they want, and it was not 🤓
And also the costumer service was "out of my hands" which I don't like, if they are not service minded people.
Below you have a little preview picture of the new shop.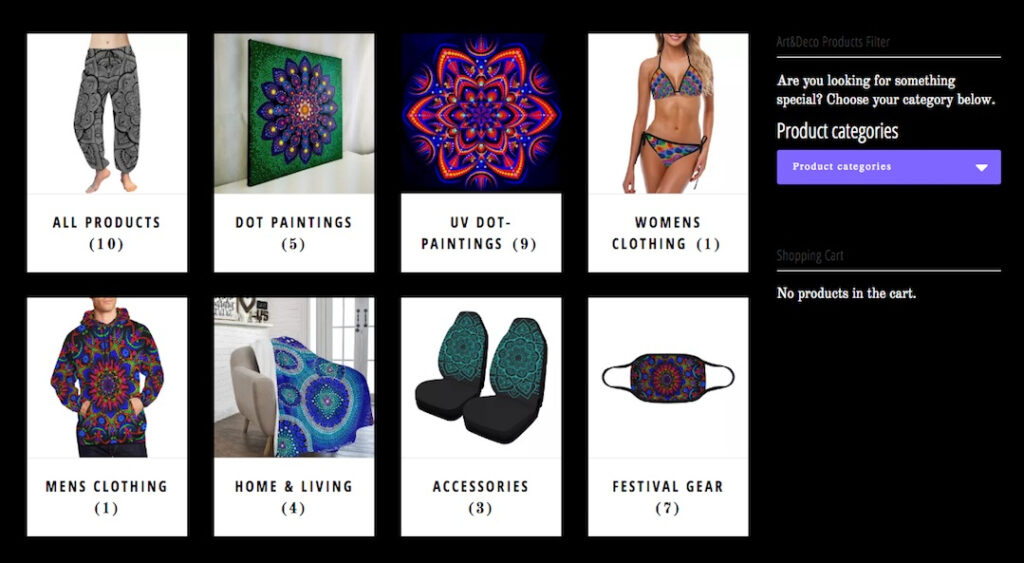 The first print company, which was on Redbubble AND no bad words about them, they have always been very service minded and always been so good if problems came up, I have really been happy with them. Nice products and a very good customer service, every time there was question or problem.
However, I missed a wide selection of clothes, that also matched my own clothing style and also more options for designing the products, so it would not only fit in the middle of the chest etc. on a women shirt.
Of course, there should be a wide range of product's for "everyone" but I'm looking forward to wear, more of my own designs now.
Here you see some of the new products from the new manufacture.
Liveheroes "We all learn from our mistakes"
The second shop I started selling my designs on was Liveheroes.com because they only create full-print clothing.
And I was happy with them at first.
But I didn't get them tested out properly before publishing it.
I have to realize now 🤪😁
The first 2 test products was very nice, but production time long, I thought it was because of the summer sales they had at that time. And that is OK.
But had I known that their delivery time was so extremely long always, and the costumer-service was so bad, I never had chosen them. 🤪
They did not do as promised, in the form of informing customers about the process, so that the customer could follow the process themself all the way.
And then when my brother ordered a "Blue Seeds Of Life Bubbles" zipped Hoodie (after my boyfriend and I had ordered ours as a test, which was nicely printed and sewed evenly and made me decide to go with Liveheroes).
The print alignment, on my brothers hoodie, was very uneven on each side of the zipper, so no-one would understand how it could pass a quality control.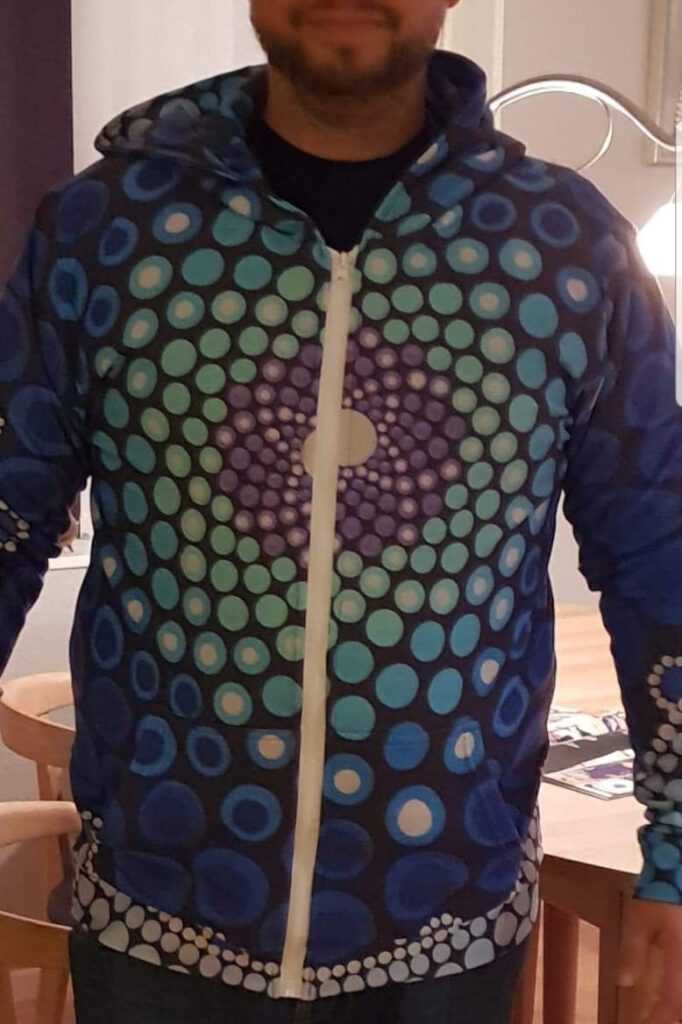 Around that same time, I also started to get some inquiries, from costumers waiting for their purchases from Liveheroes, because of the long waiting time and no information about it.
And all this was so far away from how I want my designs to be sold, and the experience I want to give costumers, so the Art&Deco Liveheroes shop had to be shot down.
I lost my courage for a period because of this, but I've got up – and took it as a lesson in life and started once again searching online for other options which I'm very happy for now.

So let's keep a positive vibe.. and move on 🤪✌️
There is so many different print manufacturers around the world and the variety of quality products added, the quality of print and a good costumer service, is very important for me.
I want to make peoples life more colourful and bring happiness into their world, with good service and great products.
And I have finally found print and sew manufacturers, which has a lot of great products and a huge range of styles, in clothing and many options for designing them.

Yeepee ✌️
Also, I can get logo labels on most clothing and accessories
In addition, it is integrated into my website, and all orders shall be fulfilled through my website, and therefore I can now also sell my Dot-Paintings here.
But most important make sure that my costumers gets the right help, if some problems comes up, which I off cause hope not will.
However because of that there is still more work on getting the shop built, on my website.
Must be 100% sure about shipping methods, VAT etc.
I have come a long way now, the shopping cart and the payment seems to work and that's a good sign. 😊

But having some text colour problems on some pages and the checkout page, when that´s done I think we pretty close <3
I have tested a lot of different products, from the new manufacturers.
And so far, it's very positive, also their way of helping me every time I have had a question, so it seems like it could be a great partnership

The fleece blanket (which you can see below) wauuuw it's so soft and the colours are so vibrant, the full-printed Zipped Hoodie, a Hooded blanket, bikini, bag, phone cover and more.
I love the colours, the sewing, the fabric… and the delivery time.. THAT'S so AWESOME 🤩
I know it was a great decision, choosing another print manufacturing facility 🙏
And I fell much more excited, about this shop release 😋
Photo Shooting Of My Dot-Paintings
I have invested in some, semi professional photo equipment.
So it will have the same light, all over the photo of the painting and the colours to be, the same all the way around. Which has a great importance for me.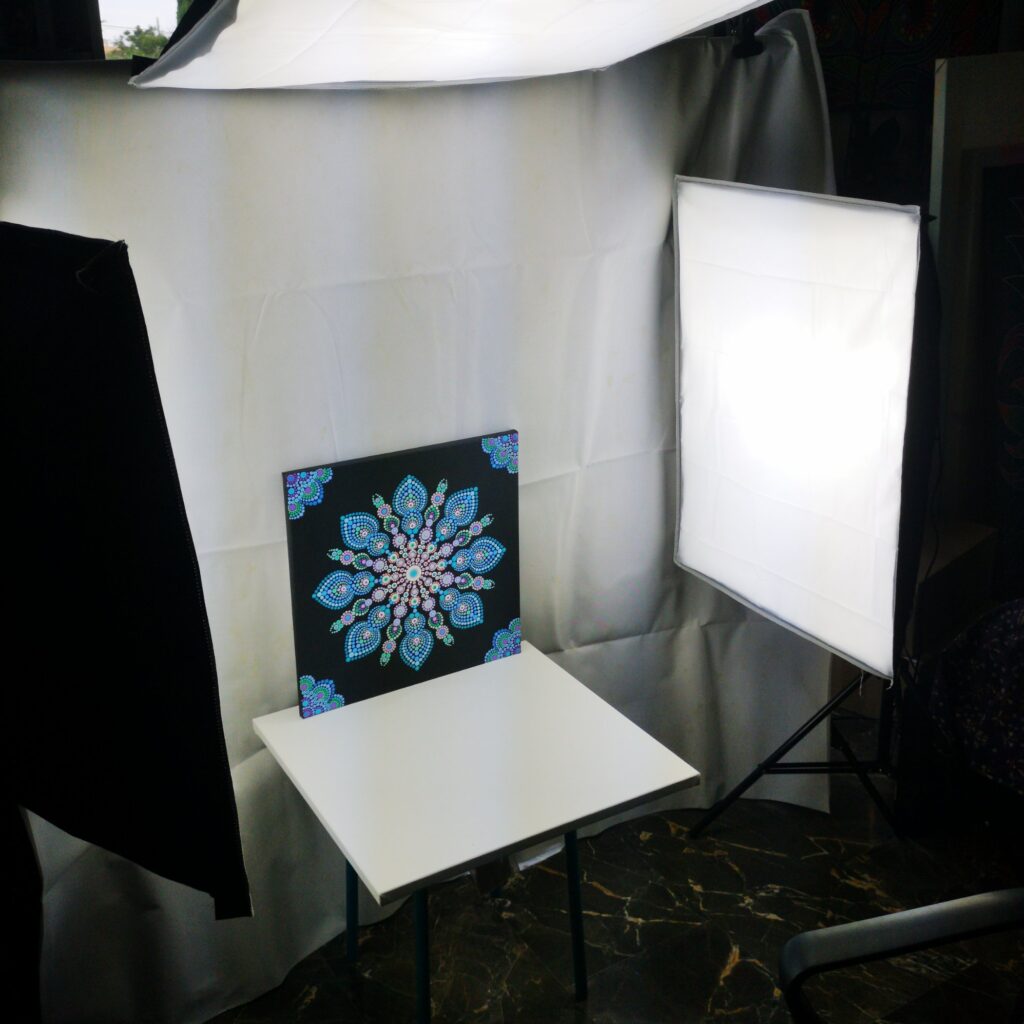 New pictures have been shot, of all my paintings, so now they are ready to get a prize on – and maybe find a new forever home.
But it's so difficult to set a price, on something I have used so much time and passion on 😜🤪
When I'm 100% sure, my new store is running properly. I close the Redbubble shop or maybe integrate some of the products in to my own shop if it's possible and there is a need for it 😊
I'm looking very much forward, to the day when I can say…
"The shop is open for purchases"
As some of you maybe already have seen, there is a notice on my site saying:
"The shop is under construction and only for testing purposes, at the moment — no orders should be fulfilled please."
Hopefully that notice can be changed very soon 😍
I will let you know, as soon as it happens!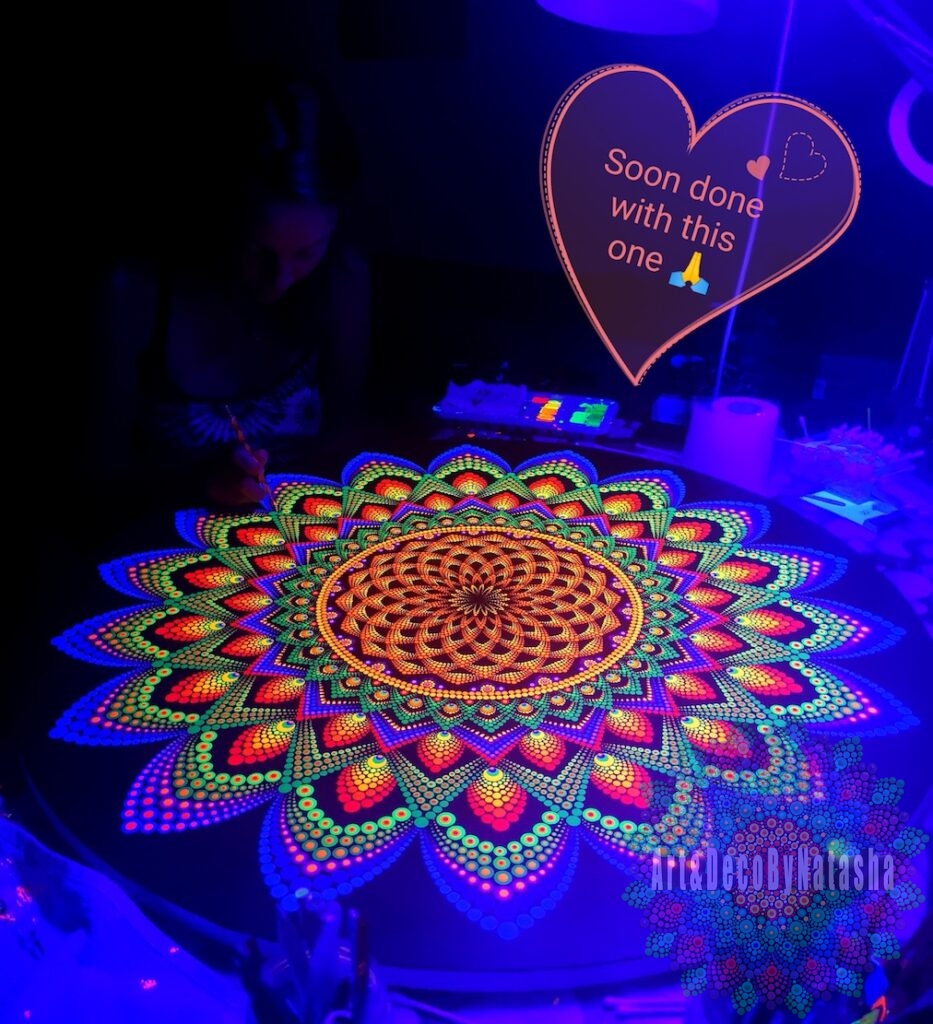 Here you have a picture of my latest UV Painting I'm currently working on.
Hope your having a great day, and you will come back to my page soon again 🙏😉
Love and light 🌝
Natasha