Biodegradable Iphone Cases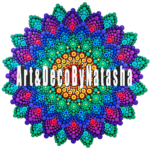 Biodegradable iPhone Cases
Protect your phone and the environment all in one go!
This phone case is eco-friendly and 100% biodegradable
Made out of 100% natural materials
Soil (30%), onions (7.5%), carrots (7.5%), pepper (7.5%), sawdust (1.5%), rice (18%), soybeans (18%), wheat (10%)
Cover your phone with a unique case to protect it from bumps and scratches.
This slideshow requires JavaScript.
• 100% biodegradable material
• Anti-shock protection
• Thickness over 1.8mm
• Decomposes in ~1 year
• Packaged in a degradable and protective CPE 07 bag.
• The SE case fits the 2020 iPhone SE model
iPhone 11 Pro Max
iPhone 7 Plus/8 Plus
iPhone 7/8/SE
iPhone X/XS
iPhone XR
iPhone XS Max
Produced and shipped out from the EU or MEX depending on the shipping destination.
World Wide Shipping
PAYMENTS
Handled Securely By PayPal