UV-Paintings
Original Hand-Painted Dot-Paintings
Glows In The Dark With BlackLight
Go to all paintings
Original Hand-Painted Dot-Paintings
From Dot-Paintings To Dot-Designs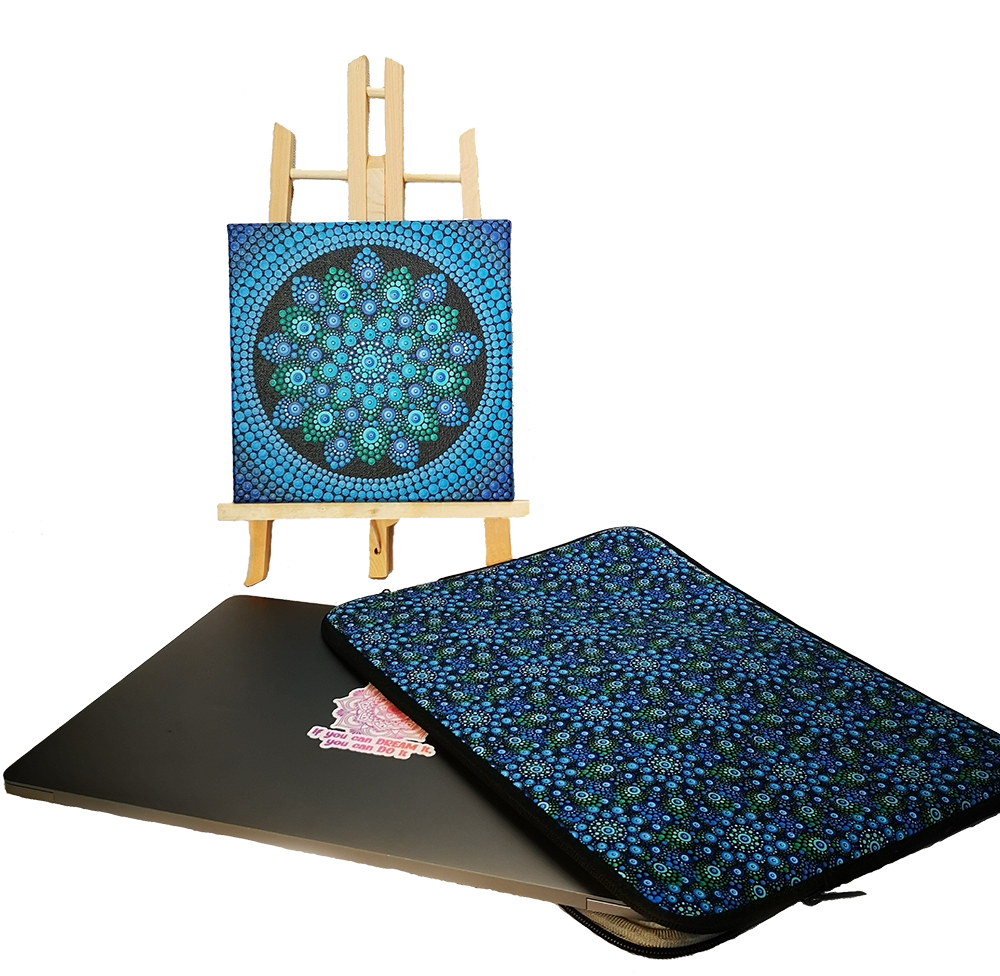 Sustainable Production
Sustainable production is a must for our planet! That's why Art&Deco By Natasha is taking steps to make sure we're part of the solution to a greener planet.

We only produce items we get an order for, avoiding textile waste from overproduction.

The printing tech used is made with sustainability in mind, and our DTG printers use almost zero wastewater and less energy, lowering our carbon footprint.

We use only FSC certified materials.
WORLD-WIDE SHIPPING
Printed products is produced in Europe or US, depending on your shipping destination.
All Products is shipped with trackable shipping.
MANUFACTURING TIME
When you make the order, the product will be produced only for you.
It takes on average 2-9 business days to create your product, depending on the product category.
PAYMENTS HANDLED SECURELY BY PAYPAL
Pay With Credit Card, Debit Card or Your PayPal Account.
CERTIFICATE OF AUTHENTICITY
With your painting you will receive a signed certificate of authenticity document, with a picture of the painting, the title, dimensions and a description of the artwork. Proving The Artwork Is A One-of-a-kind Art&Deco By Natasha Original Piece.
SECURE PAYMENTS
Pay with Credit Card, Debit Card or a PayPal Account.
SECURE WORLDWIDE ART SHIPMENTS
Packed safely and shipped off from Denmark with trackable shipping.
CUSTOMER CARE
We love happy customers - therefore never hesitate to contact us if you have any inquiries or questions.
CONTACT US HERE