The world seems to go black this coming Friday!!
But NO WAY..

WE want a COLOURFUL Friday!
20% OFF on selected one-of-a-kind colourful Dot-Paintings.
Buy 2 or more items in the shop
And safe 10% on all printed products.
This Friday November 27th
Selected Colourful Dot-Paintings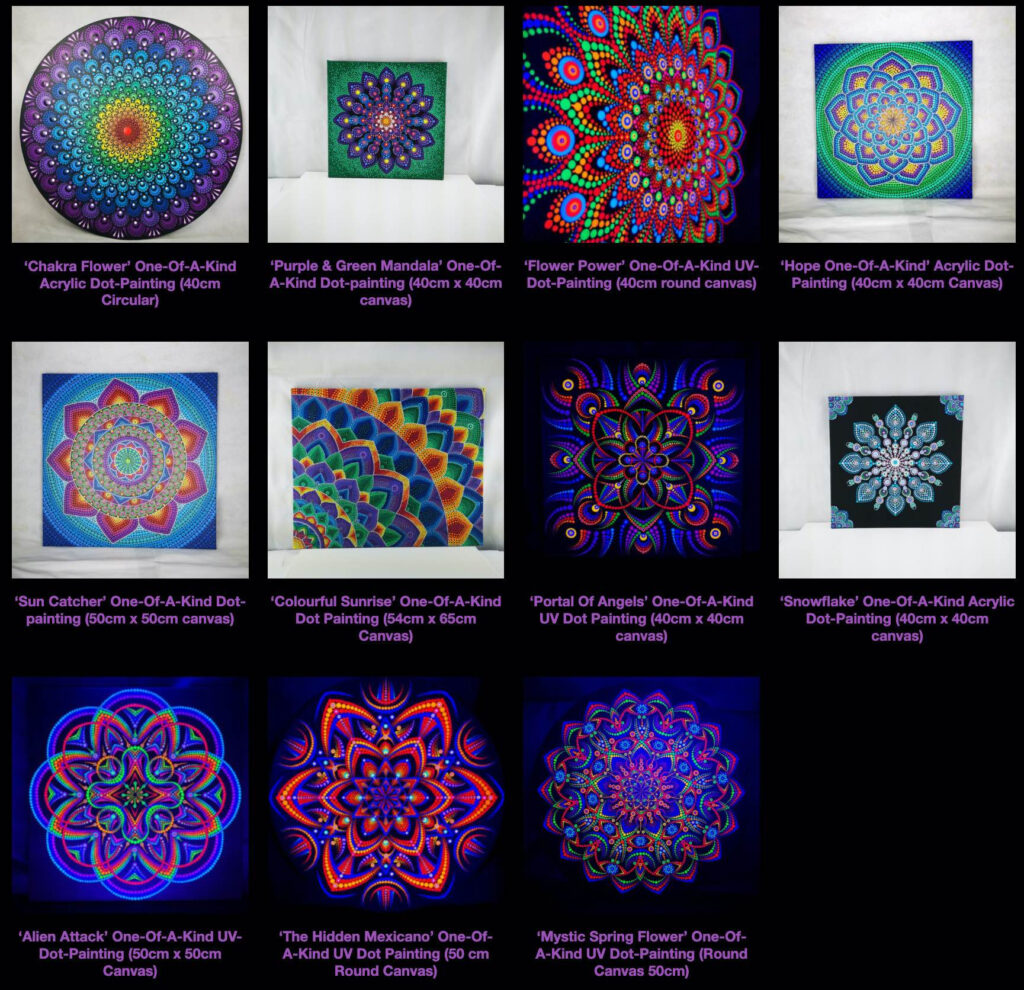 New colourful printed items & designs in the shop
Biodegradable iPhone Covers
Women's Hoodies
Men's Hoodies
Large Tote Bags

Small Tote Bags
Throw Blankets
Pillow Cases
Laptop Sleeves
Leggings
Yoga Leggings
Plus Size Leggings
You can find more new designs and other products in the shop.
I wish you all a colourful and wonderful life!
Kind Regards Natasha