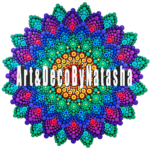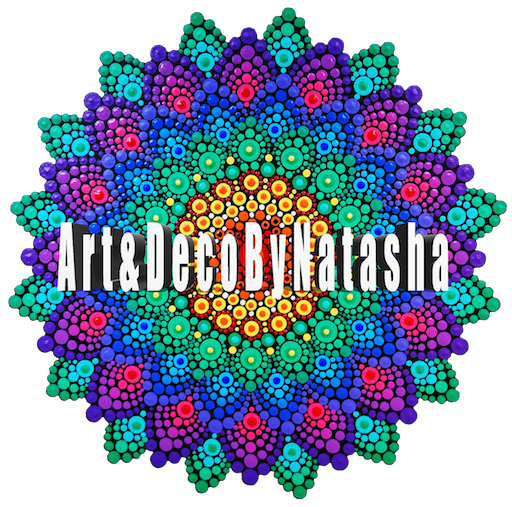 Dot-Paintings & Dot-Art
For a few years back I Discovered the art of painting with dots!
When I put down the first dot!
I realized that I want to do this the rest of my life!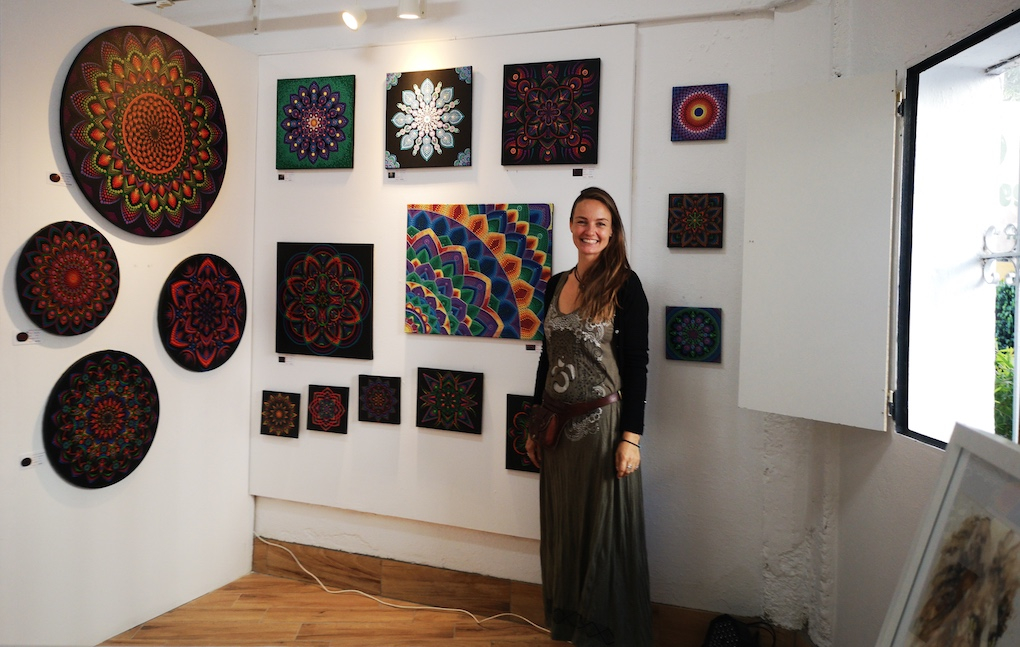 Dot-paintings originates from the aboriginal species
From the time of white settlement when they feared non-Indigenous people could understand the secret knowledge held by the Aboriginal people.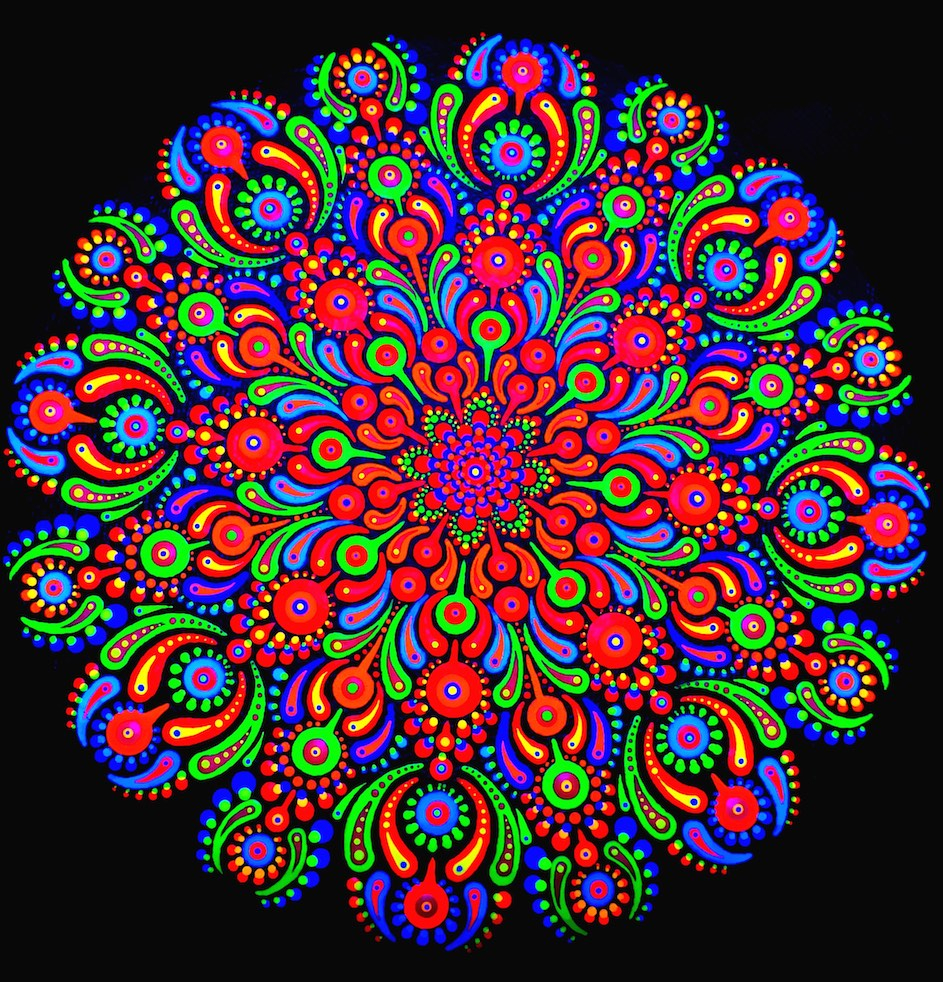 Dot Paintings On Canvas Was Originated Back In 1971
Geoffrey Bardon an Art Teacher for the children of the aboriginals people in Papunya
Noticed that when the aboriginals were telling stories
they would draw symbols in the sand.
These later came on to canvas
And is now internationally recognised as a unique painting style.
The simple aboriginal dot-painting is beautifully aesthetic to the eye
But it has a far more hidden meaning and a deeper purpose
it was a disguise for the sacred meanings, behind the stories within the dot painting.
Below You Can See Some of my Dot-Paintings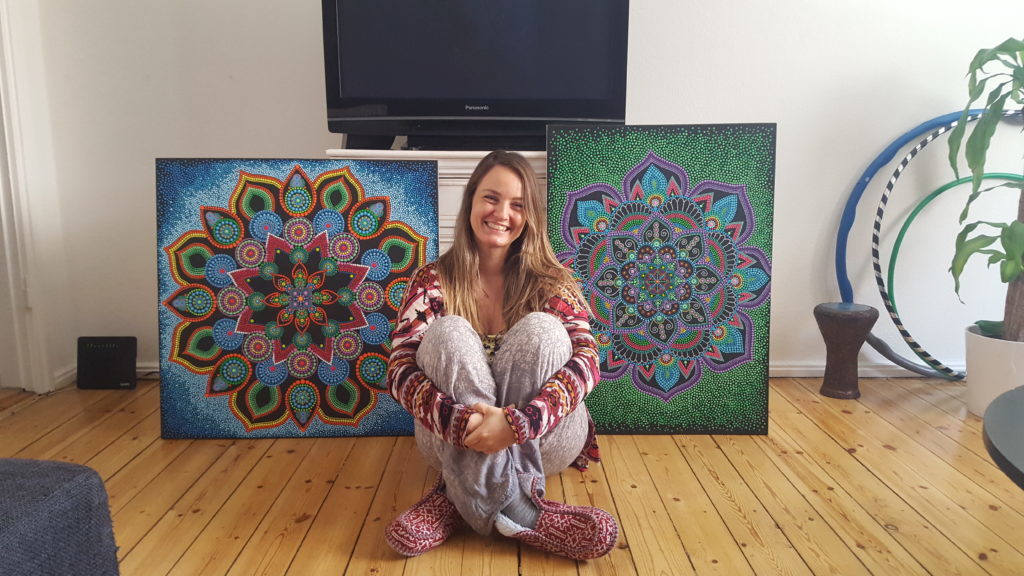 Torus In A Galaxy
(UV Painting)
80cm Diameter Round Canvas
Many Dot paintings almost becomes alive and gets this kind of 3D effect,
which makes the dot´s seem to dance right out of the frame
and into our minds and hearts 😀
I think its an amazing painting style, and its so Incredible how a flat canvas
comes to life with pure energy because of some dots.

I will not categorise my Dot-art as the aboriginal style
I like to paint all kind of things with dots.

Actually

When I see something beautiful I always think
THIS

I wanna paint with Dots
😀
Mandalas
Flowers
Sacred Geometry
Remakes of photos I like
Recently I started creating
(Glows in dark with black-light)
The Majestic Owl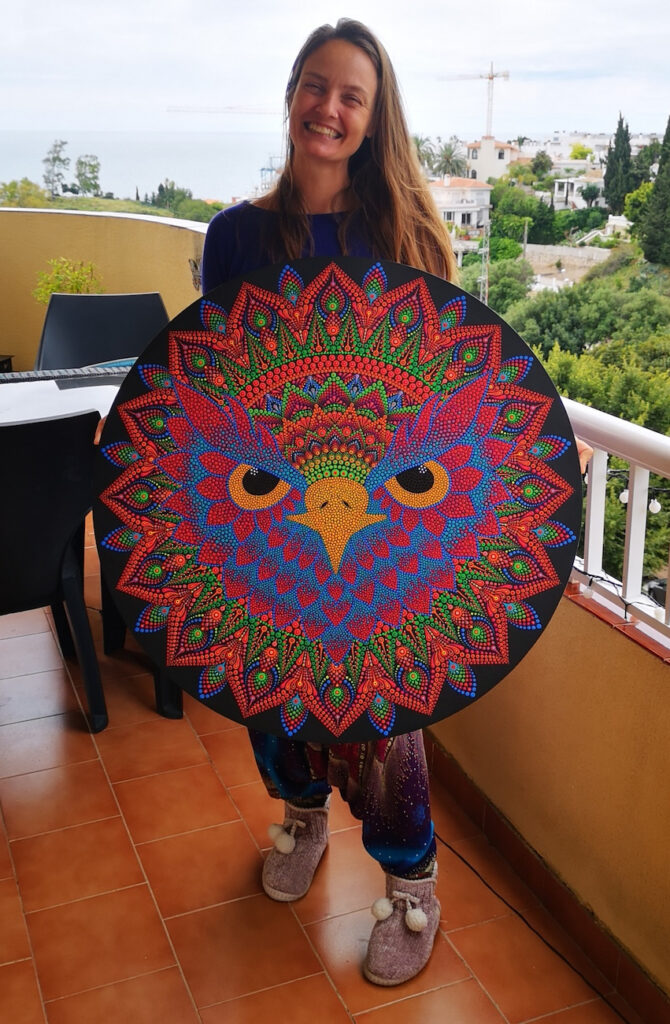 Work In Progress Video (Part 1)
Dot-Paintings
Pink Firework UV Painting
(Sold)
20cm x 20cm
The Organic Flower
(UV Painting)
(SOLD)
Canvas 20cm x 20cm
Little Orange Star
(UV Painting)
Canvas 20cm x 20cm
8 Seeds UV-Painting
(Sold)

Magic UV-Owls
(UV Painting)
Acrylic UV-Paint on a Recycled Piece Of Wood from a furniture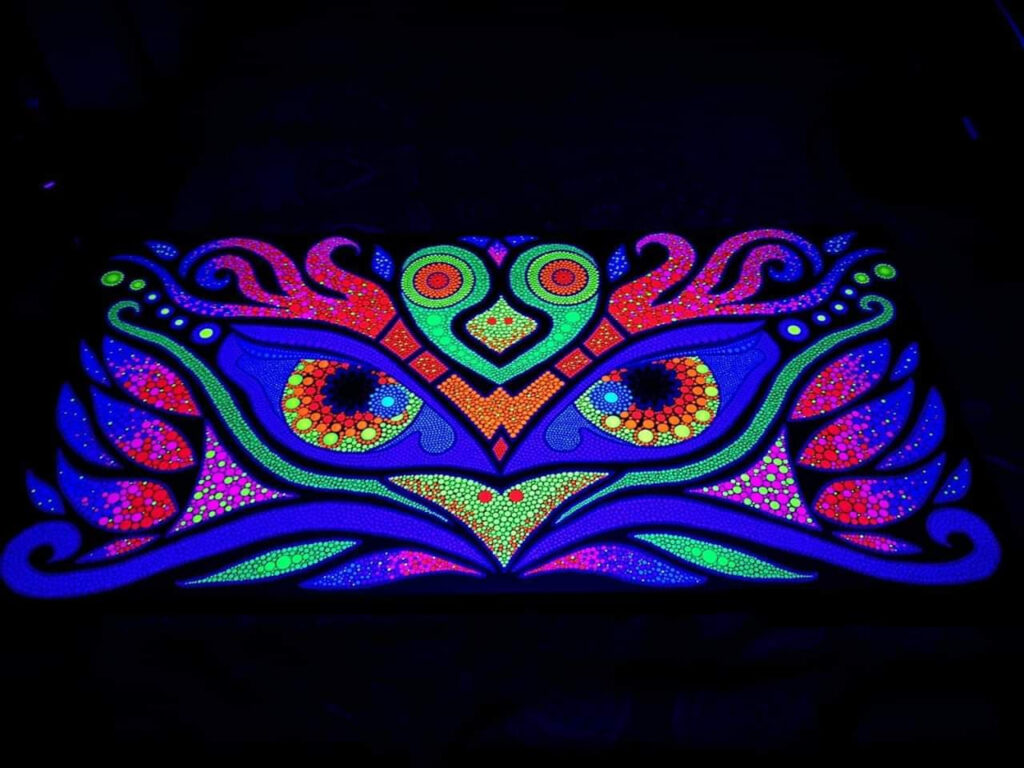 Mamasita
This was created especially as a gift for my dear Mom on her Birthday
(Acrylic on 40cm x 40cm canvas)
"Blue Seeds Of Life Bubbles"
My Blue Bubbles
I simple just love this, it gave me so much joy painting it 💙
I'm really inspired of those symbolic and energized Sacred Geometry Patterns
My inspiration for this comes from Tessa Smith Art
💙
She makes unique
And
Beautiful
Dot-art
💙
💙 I have created one, in my own style 💙
I hope you like it to
😉
The "Blue Seeds Of Life Bubbles"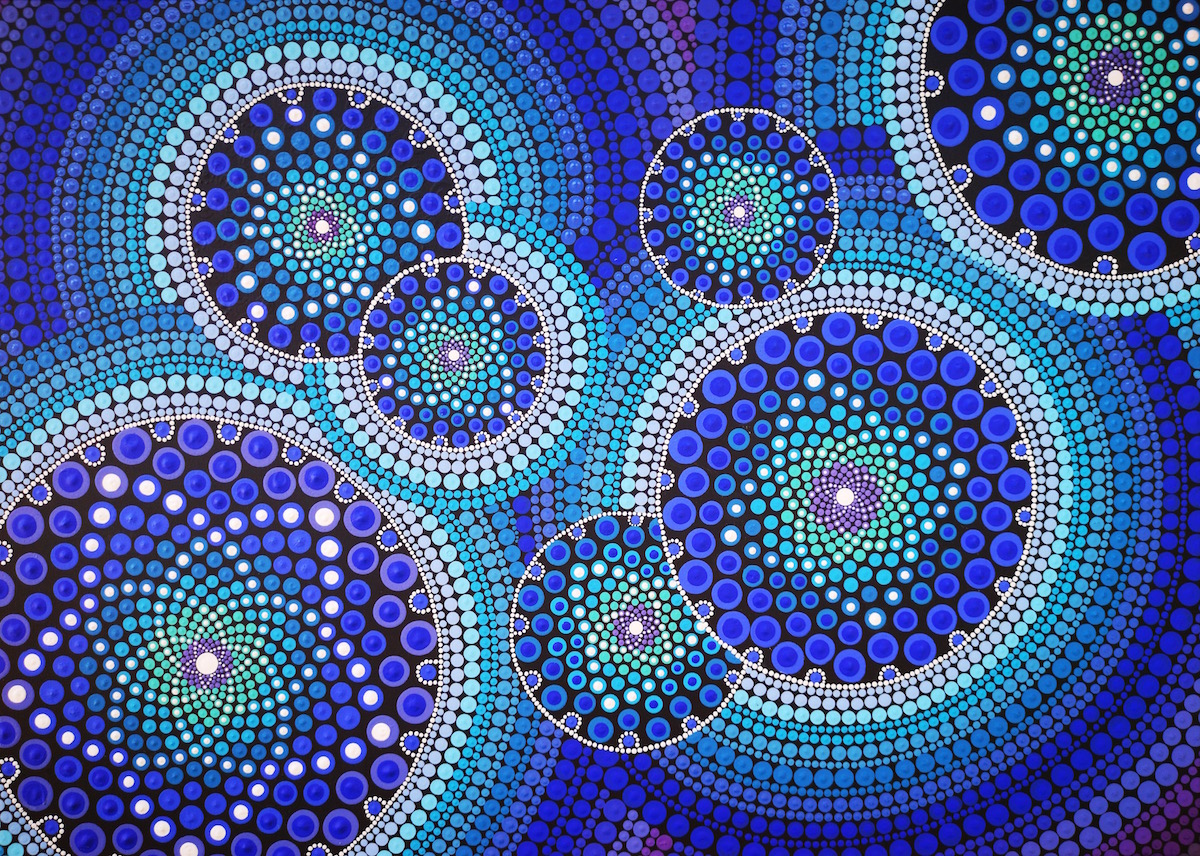 Acrylic Paint on a 50 x 70cm canvas
Red Star Dot Mandala 80x80cm
This is my second Big Dot mandala on a canvas – and it means a lot to me, it helped me painting it throughout a rough time
when a very loved one was very ill.
I have used acrylic paint mixed with UV paint.
Then in UV light it changes.
My First Big Dot Mandala
I miss this painting so much, but a dear friend have it now – and its makes her home beautiful <3
And then I can see it sometimes when I visit Denmark.
I have used acrylic paint on a 90x65cm canvas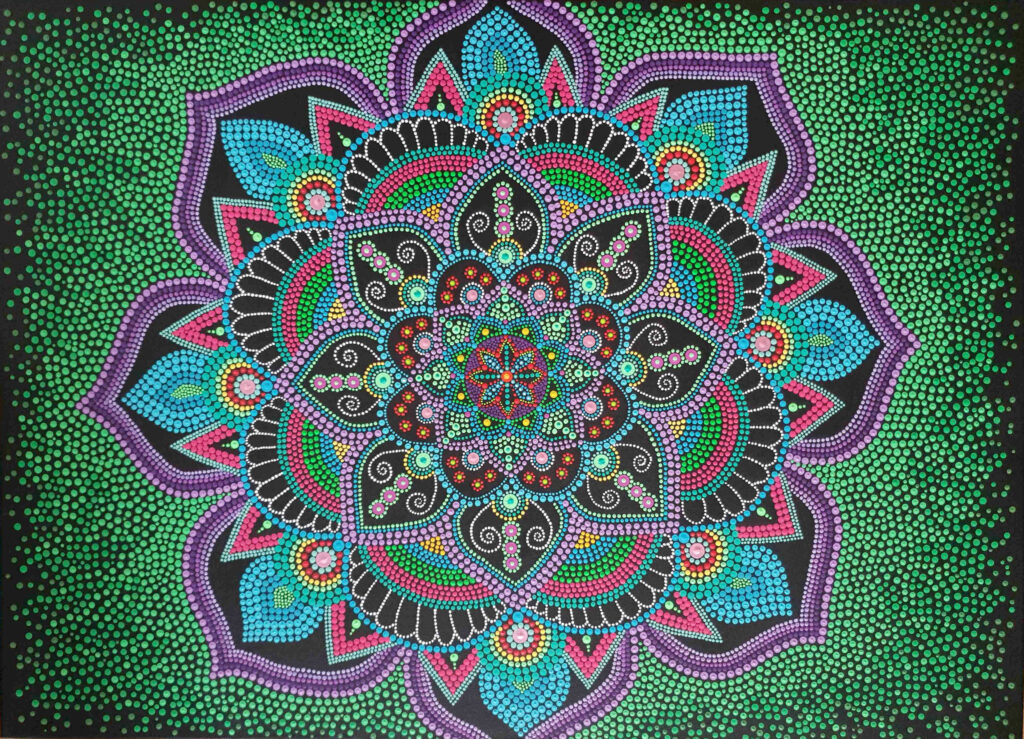 Purple and Green Dot Mandala Acrylic paint on a 90x65cm Canvas (Sold)
Sunshine in a flower
Art&Deco By Natasha Logo
(20x20cm)
(Not for sale)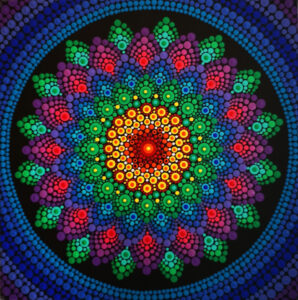 Little UV Dot Mandala
(Mixed UV Painting)
(Sold)
Pink Floyd
"Dark Side Of The Moon"
(New York Concert 1972 Poster)
Dot-Painting
This was a Birthday gift made for my Dad.
One day I passed by an old Concert poster with "Pink Floyd Live in NY 1972"
and the first thought I had was
"I need to see if I can make this with dots for my dad 😀
He is the biggest Pink Floyd Fan I know.
It was so much fun to paint it.
For SURE.. Not the last time I will make something like this again!!
My first Dot-paintings
I use all kind of surface´s to paint on
I L
♥

VE To Use

Recycled

Material
We throw away to many things these days!
Bringing new life to at least some of it
gives me a good feeling.
Ashtrays With Dot-Painting
I have created a few of these, but mostly for friends as a gift. I would love to do more and maybe sell them, but the shipping would be a bit expensive for some countries.
But feel free to contact me if you would like me to do something for you 😉