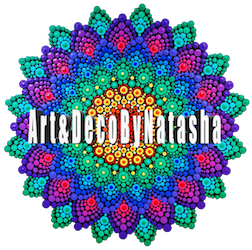 About
Art&Deco By Natasha
Hi
I'm
Natasha Borggaard
I'm a Danish artist, living in Spain (Málaga)
I Create Dot-Paintings,
D

rawings, Murals and all kinds of Dec

o

ra

t

ion

s

I paint dot-paintings and dot-art on all kind of materials, canvas, walls, pot´s, ashtrays, furnitures, woods, key-rings, stones and what ever pops into my head to paint on. 🙂
Since I've been a little child, I've always been creative
I've been drawing drawings since I was very little, but when I started my education as a sales-assistants in Denmark, my main area became the colour-department, and I quickly found out that I had a great interest in painting.
After the education I began to read a lot about decoration with colours and the exact energy and feeling, the different colours can give us.
After that – the colourful wall and furniture decorations, quickly came along.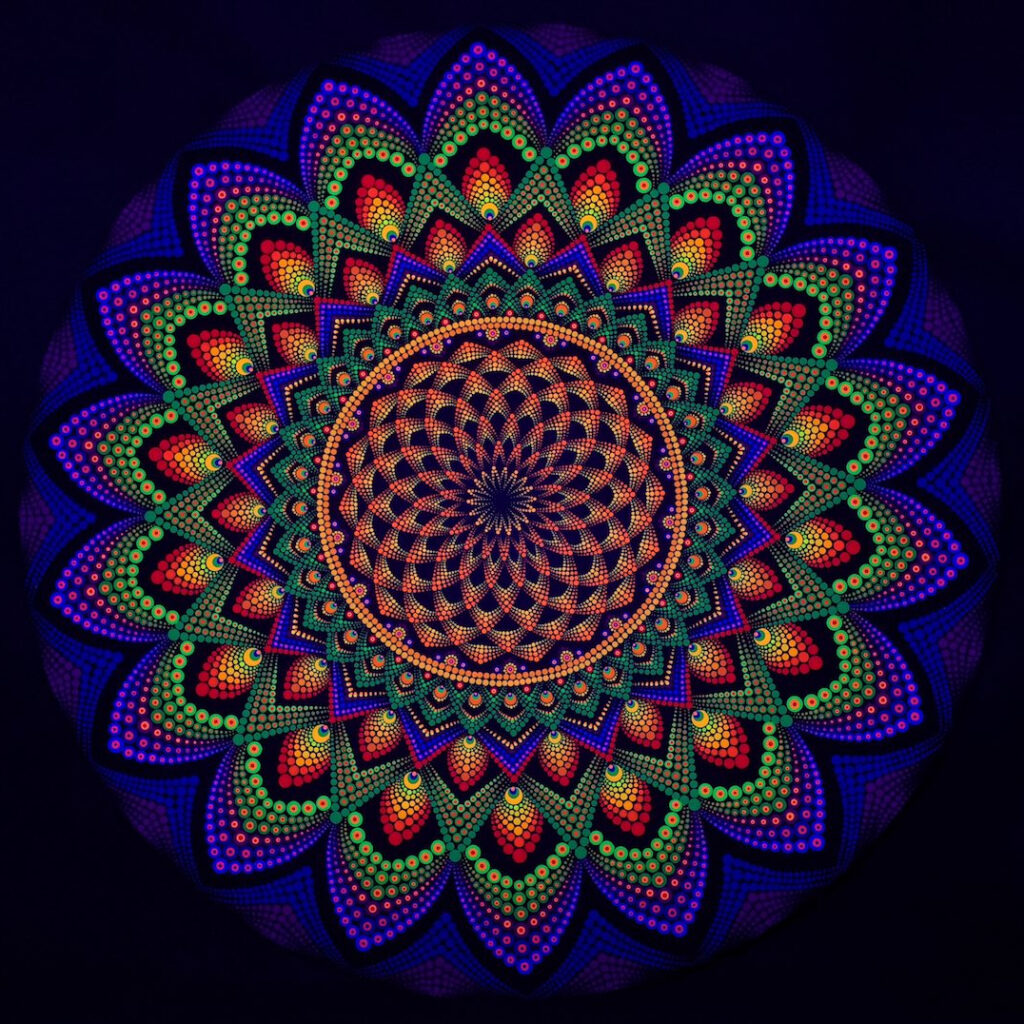 My interest in colours grew
I started to read about the colours impact on our life and how we are influenced by them on daily basis. And from there the colourful clothing began to come, I felt a big difference within myself – the energy and tranquillity levels was huge.
And suddenly my wardrobe was stocked up with all the beautiful colours of the rainbow 🙂
After I finished the education, I stayed in the industry for some years – until I fell in love, and took the chance and moved to Spain. I began to read about our chakras and their colours, and how to work with colour therapy.
I love the energy colours give us

♥
Do not always wear black and white!

!





YOU WILL

LOVE

IT

😉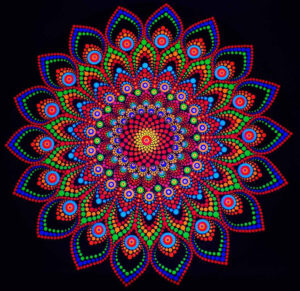 Decorations for customers
I also do painting & drawings directly on walls, desks, furnitures etc. for costumers and friends.
I love to help people to get their own unique feeling in their homes or businesses.
My first art exhibition.
Some of my Dot Art is now exhibited at ArtHouse Benahavís in the beautiful town Benahavís near Marbella.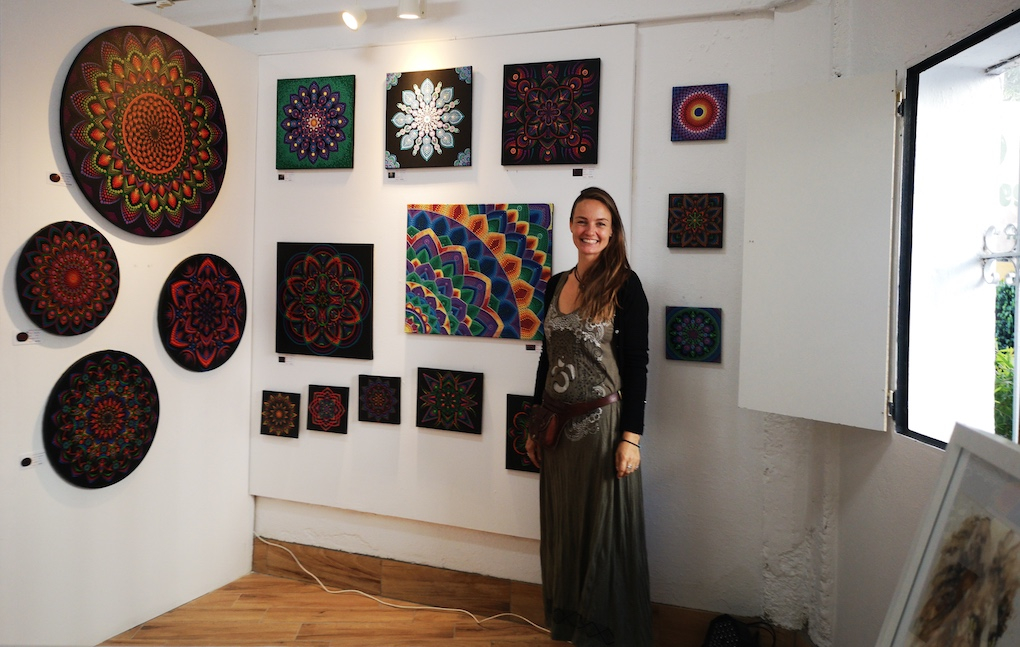 ArtHouse Benahavís is a lovely place in the middle of a food-street with lots of good food. If you are nearby one day, it is defiantly a visit worth.
Would you like to read more about how about my exhibition started, you can read more about it in my blog here.
Welcome

To

My

Little Creative And

Colourful

Universe
Fill out the form below if you want to contact me.