A Scandinavian bakery, in Benalmádena Pueblo (Costa del sol).
This lovely bakery makes freshly, good tasting & healthy baked breads.
The owner asked me, if I could decorate the desk & some signs, in a way so their costumers, see it was made by hand, but still looks better then what they had.
I'm very satisfied with the result and the owners was very happy to.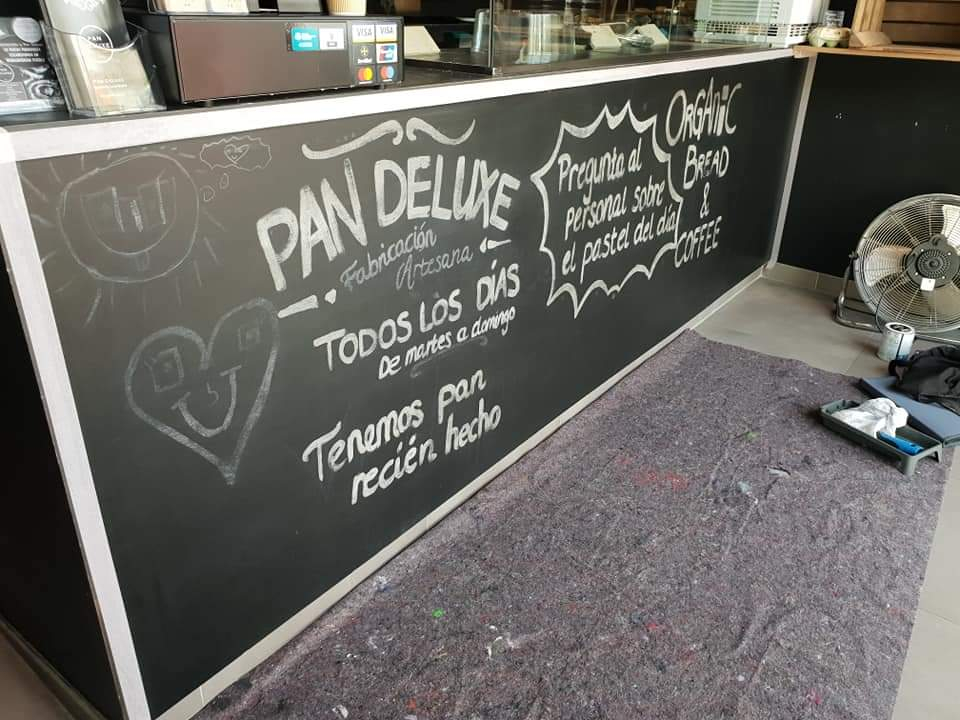 After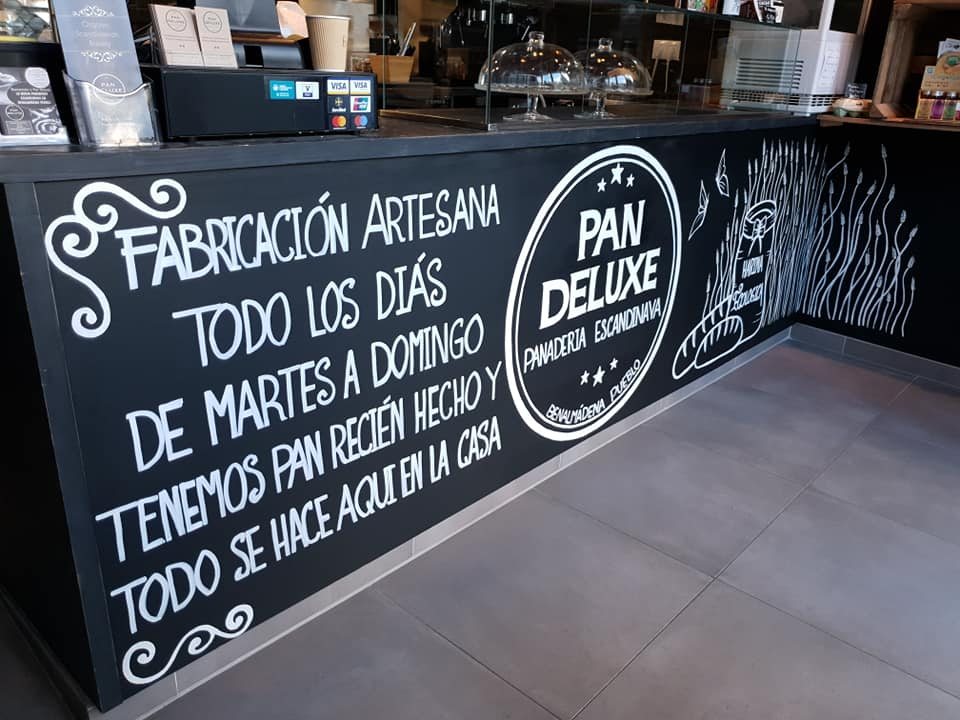 Would you like, to have some help, with decoration on your wall(s)?

Fell free to contact me in the form below.