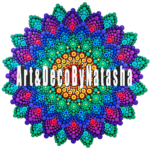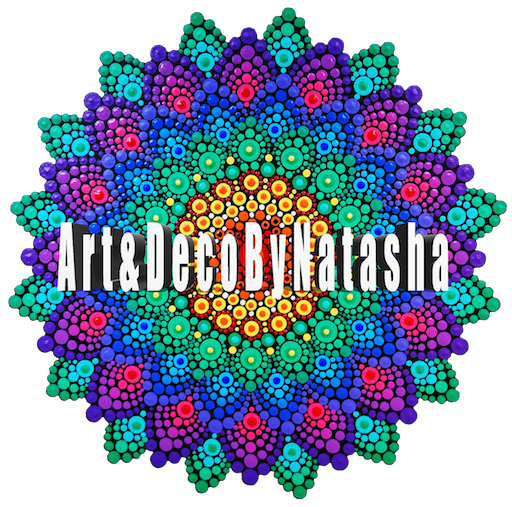 Art&Deco By Natasha
Murals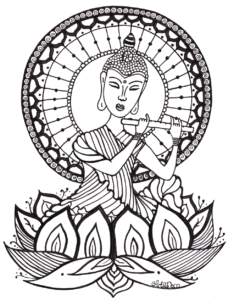 "A mural is any piece of artwork painted or applied
directly on a wall, ceiling or other permanent surface"
Murals have been around for thousands of years, we know them from the cave walls, pyramid walls and chapel ceilings. – and now we have the modern graffiti and street art around the world.
People have been leaving signs of their own existence in many places around the world.
A mural doesn't only fits big houses, a simple mural can be added to the smallest wall.
If you scroll down this page, you will find murals I have created so far.
Some of them I did for for practising others for client´s
The Flower Mandala Mural
This is my first mural, a Mandala I made on my living-room wall in 2015 I think it´s a great way to get a unique touch in the home
Creating a Mandala is a great way to relax
It´s very meditative for the mind
The White Mural Mandala
This Mandala have I created on our living room wall here in Spain.
"A mandala is a spiritual and ritual symbol in Hinduism and Buddhism representing the universe"
The Blue Tree Mural
A couple in Denmark asked if I could do a tree on their wall for them
And off-cause I would love to – I went there and had a great chat with them, asking them Question to bring in some colour therapy and together we found that blue was the right colour for them.
The Black & White Flower Mural
This Mural I created on my Brothers bedroom wall a couple of years ago
I have used Uni-Posca Markers on a very rough wallpaper which made it kind of difficult to get the result I really wanted, but my Brother is happy 😀
Next time I get there.. I will draw up all the lines and give it some colours Then I for sure will be satisfied to 😀
Bird´s Flying From A Tree
This tree with birds and leafs flying away from it – I did for a young woman In Denmark in 2016
The Playing Shiva Mural
This Mural I did In our bedroom in 2015
If you would like to have something Unique on your wall
you are very welcome contact me right here!