Welcome to my Colourful World of Art and Decoration
Thanks For visiting my site
Hi I'm Natasha a Danish Artist living in Spain – Since I was a little child, I've been creative – I have a great interest in painting and colours – began to read about decor with colours and what energy and feeling the colours gives us. I'm looking forward to share some of my tips and tricks.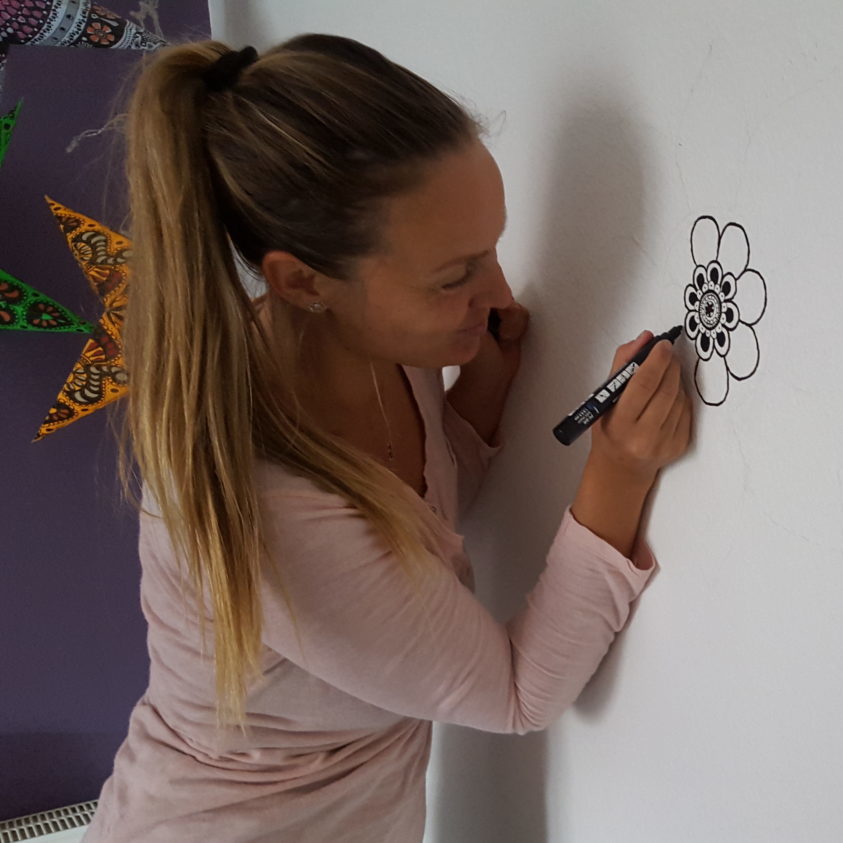 Dot-Paintings
For a few years back, I discovered painting with dots, when I dropped the first dot, I knew that this is what I should do for the rest of My life! I paint all kinds of artwork with dots, use all kind of surface´s to paint on. I Love to mix my paint to get exactly the colours I like. I also like to use UV-Paint, the way it glows in the dark, gives the painting a whole new dimensions
Drawings
I have drawn since I was little – I like to draw all kind of thing´s – both in colour´s and black & white. I like to draw Mandala, Flowers, Sacred Geometry, UV-Drawing´s
---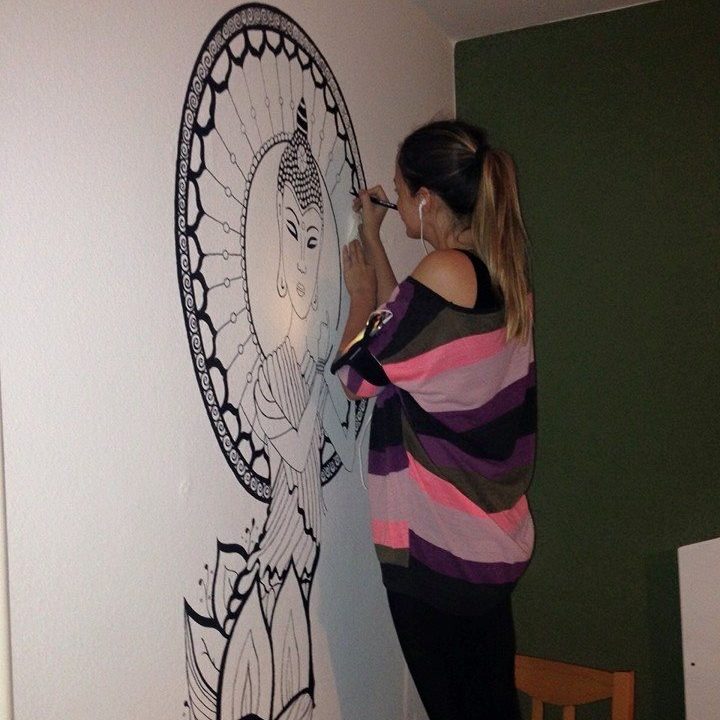 Murals/Wallpainting
Creating Decoration´s on a wall is fun – mostly I draw mural´s with Posca Markers, sometime´s the whole background wall need painting before, but that I do with a smile 😉
Macramé Decorations
I like to make Macramé – I think they are very lovely to look at, and I love the Meditative feeling it gives making the knots. You will for sure see much more of these here on this site in the future.. And of-cause also with dot-painted pots
---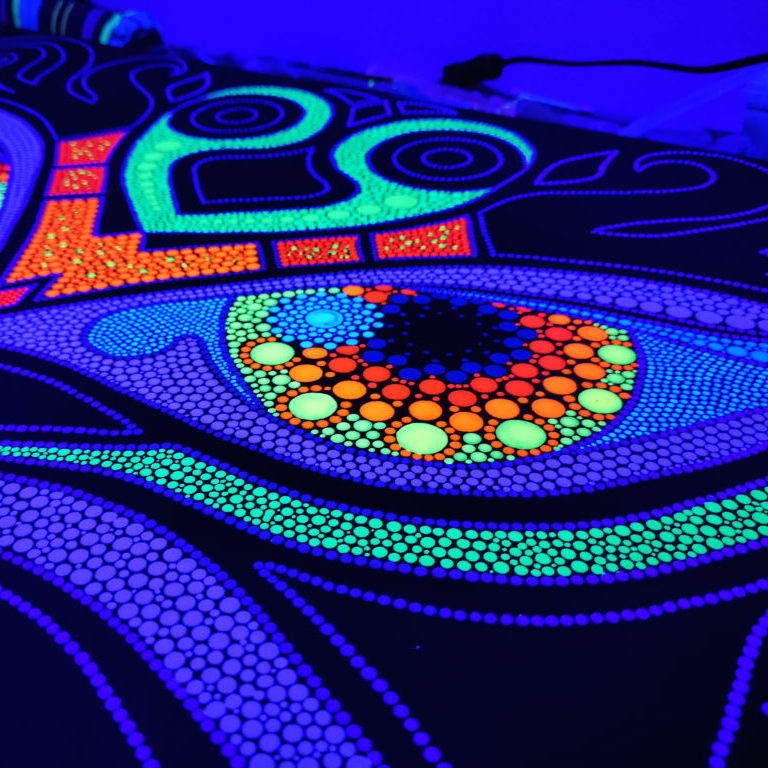 Read My Blog
In my Blog you will find my work in progress, good Idea´s and tip´s about Decoration, Colours and more.. You are very welcome to subscribe to my Blog via Email
Decoration & Restoration Projects
From time to time I help people decorate their home or businesses. Sometimes only single pieces of furnitures – I like to restore old things – sand the old paint of, and give them a new look and life with some colourful colours!!
Here you can see some of my projects!
---
Here can you find some of my Colourful Paintings, Dot-Paintings and Drawings, as print on T-shirts, Sweatshirts, Hoodies For women, men, kids and babies – Women's Mini Skirts, Dresses, scarves – all kind off Home and Wall Decoration and more.